The purpose of the Mowbray School curriculum is to prepare young people for their futures. Preparation for Adulthood is at the very centre of the learning that takes place.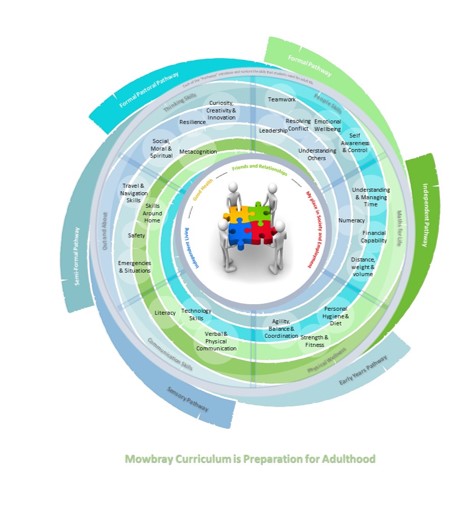 Early Years learning (Nursery and Reception, aged 2-5) is through play; imaginative, creative, physical, interactive or structured play using the Early Years Foundation Stage Framework as a guide. From Year one, pupils are linked to a "Pathway".
Mowbray Curriculum is organised and delivered through "Pathways".  These are known as Formal, Formal Pastoral, and Semi-Formal Pathways. Pupils are allocated within a pathway according to their specific needs.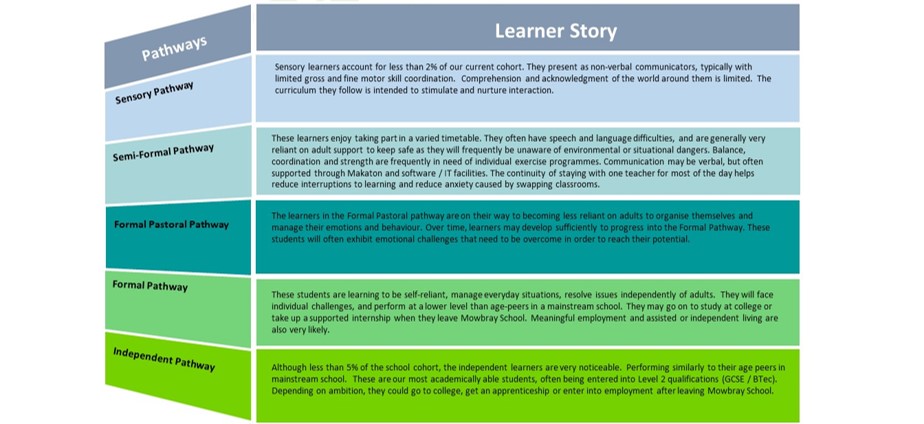 "Semi-Formal" curriculum develops thinking skills, creative and expressive learning and is developmentally appropriate.  The pathway makes use of  numerous approaches to learning including; TACPAC, Rebound Therapy, swimming, Attention Autism, Intensive Interaction, TEACCH approach, Jabadao and Forest Schools initiatives.
The "Formal Pastoral" curriculum offers the next step towards formalised learning where children engage in a variety of play based, topic based and structured learning activities where there are opportunities to promote skills for literacy and numeracy
"Formal-Pathway" Learners in Year 7 follow a timetable in which they move between rooms and experience different subjects and teachers have different subjects, teachers and rooms. The Formal curriculum has a very "mainstream" feel about its content, and its delivery is very carefully matched to the needs of the learners.
The curriculum is fluid for each individual child depending on their needs, children can move between the pathways to ensure that opportunities are maximised to enhance outcomes.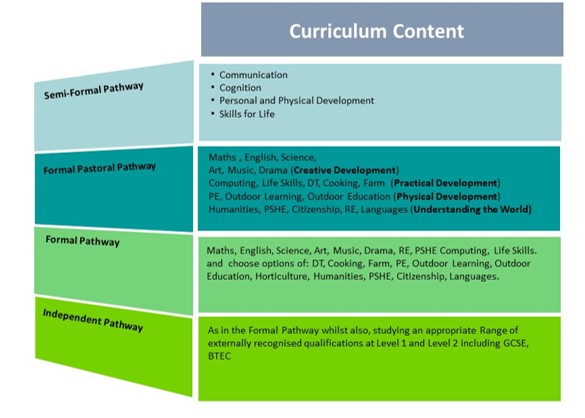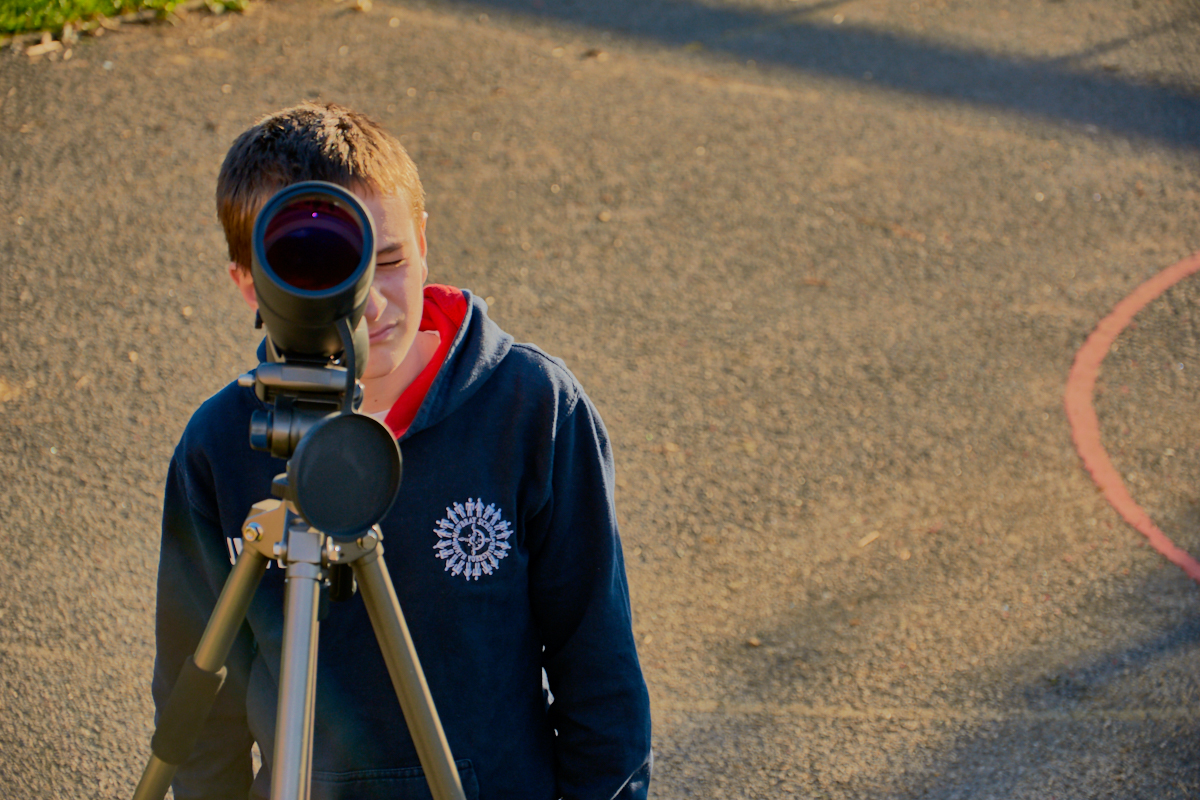 Primary Curriculum Long Term Planning
Please click on the following links for the detailed plans…
If you would like any further information about our Primary Curriculum please contact Head of Primary Katie Oliver on 01677 422446.
Secondary Curriculum Long Term Planning
Please click on the following to see the planning…