Key Stage 3
The usual procedure for admission is through your child's local education authority requesting whether we can meet a child's special educational needs and if we have a place available, this information can be found on your Local Authorities (LA) admissions website. The Headteacher will only admit pupils once they have visited the relevant site, met staff and with joint agreement from the LA. Visits such as this are usually dependent upon local authority consent. Currently the school has pupils from North Yorkshire LA; Stockton-on-Tees LA; Redcar & Cleveland LA; Cumbria LA; Darlington LA; Middlesbrough LA and Leeds LA.
Once a placement has been agreed by our internal admissions panel and the LA, the school in consultation with the parents/carers and local authority will put in place transition arrangements for the pupil to start at school. We admit pupils at the start of each term, when spaces are available. Please follow this link to read our admissions policy.
Key Stage 4
We offer a much more flexible curriculum leading to a range of externally accredited qualifications.
In Year 10, students take compulsory subjects such as English, maths and science, but they also have the chance to carve out a more individual route by opting for non-core subjects such as humanities, enterprise, creative arts, outdoor education, food technology and design technology.
Year 10 students participate in a weekly programme developing skills required in the workplace, with some external college-based activities and others within the community. Various externally accredited vocational courses are available for students to follow which change year to year according to pupil demand. Particularly popular courses include catering, construction, agriculture, floristry and horticulture.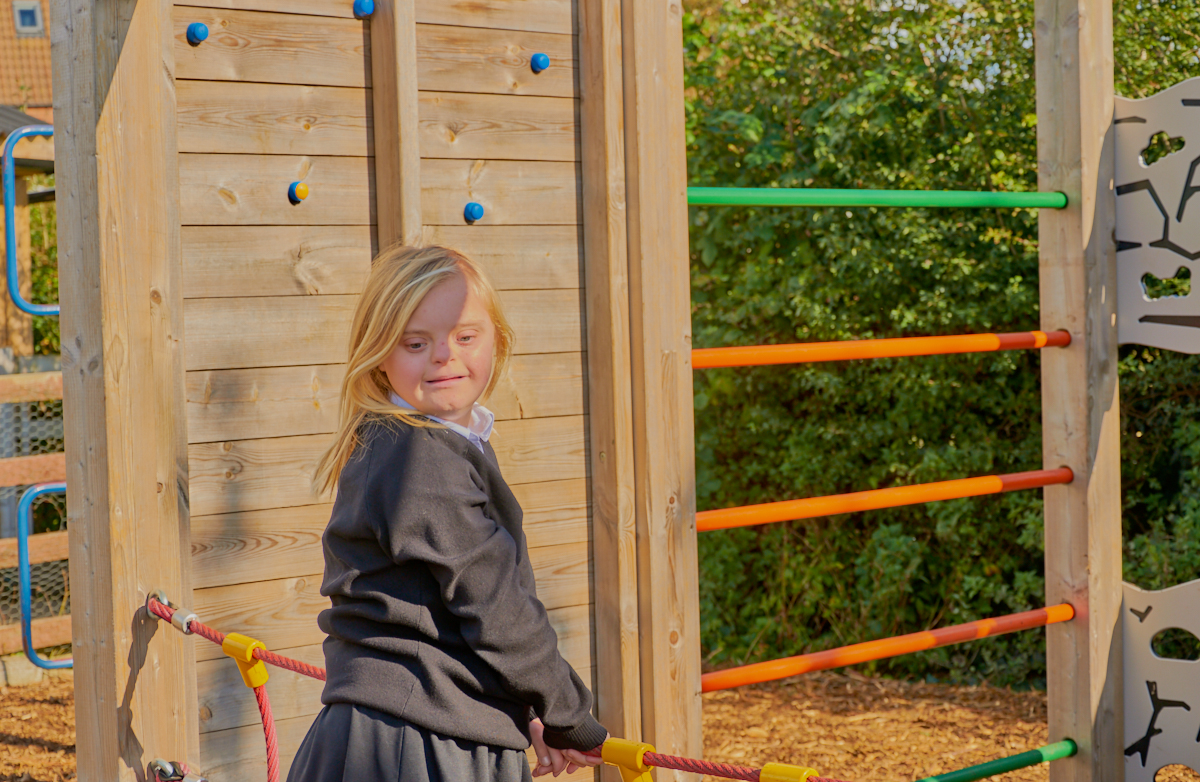 Secondary Curriculum Planning
The curriculum at Mowbray School is planned and organised to promote learning, personal growth and development. It includes not only the formal requirements of the National Curriculum, but it is designed to develop the independence and responsibility of all our pupils.  We achieve this by making it accessible and fun. We ensure that all children have a broad, balanced and relevant education which provides ample opportunities for continuity and progression in all areas of development. It takes wide ranging individual differences into account, and our creative planning caters for different learning styles, personalities and a range of interests. We work hard to make sure that our pupil's entitlement to achieve their full potential is realised.
We promote and achieve high levels of progress. We do this through special teaching and learning programmes designed specifically around individuals. Our curriculum is extended by an array of enrichment activities including day visits, cultural experiences and themed days. Extra-curricular activities also form an important part of the curriculum and we have an array of lunchtime and after school clubs, which are available for many children throughout the school year.
Literacy, Numeracy and personal and social development form the foundations of our entire curriculum. We continue to create a number of different opportunities for pupils to embed fundamental British values and focus on growing their spiritual, moral, social and cultural development, throughout their time in Mowbray School. We have a number of strategies to support this which may include workshops, educational visits, residential trips, assemblies, visitors and links with external organisations. Opportunities for pupils to generalise and develop fluency of new skills acquired, is integral to planning. The range of facilities and resources bring the curriculum alive and enable our children to apply their knowledge and understanding in real situations. The school farm, nature reserve, sports hall, variety of trips and local community activities are all fundamental to facilitating and ensuring progress for all. Sports and well-being activities are highly valued and we work very hard to allow pupils to participate in a variety of different physical activities, through PE, Sports and Outdoor Learning, we have several highly qualified staff who deliver high quality activities in these fields.
Assessments are integral to planning the next steps of learning, and individual progress is tracked in an abundance of ways. Various interventions are implemented and suitably tailored for individual needs, providing additional opportunities for pupils to succeed.
If you require any further information about our Secondary Curriculum then please call the School Office on 01677422446 or email us at admin@mowbrayschool.co.uk.
Secondary Curriculum Long Term Planning 2020/21
Please click on the following to see the planning…
Please click on the following to find out about…
Please click on the following to find out about …
Personalised Learning
The school aims to meet the needs of every pupil, which requires them to be placed in classes with others of similar age and needs. Pupils are continually assessed, with targets set that are monitored termly. Where they are not met, additional support is provided by specialist staff in the identified areas of need or specific programmes delivered in lessons. Where higher needs require to be met, individual timetables are devised.
Relationship and Sex Education
The school governors support the importance and relevance of teaching a statutory sex and health education curriculum. It is the school policy to follow National guidelines factually and fairly, for dealing with questions about physical, social and mental health matters; puberty; reproduction; personal identity; and sexuality. Within the Secondary curriculum, these issues are dealt with formally and form components of the science and also Personal, Social, Health and Citizenship Education (PSHCE) programmes of study. There is consideration and careful planning to ensure these are delivered at the developmentally appropriate stages of our young people's lives. Further information can be obtained from the Executive Headteacher or by looking at the Relationship and Sex Education Policy on this website under Policies and Information.
Enterprise and Vocational Education
From the age of fourteen there is an emphasis on vocational education throughout the curriculum.  , vocational education is provided to students. There are opportunities to develop skills through courses in catering, construction, agriculture, floristry, humanities and horticulture, ceramics, art, hair and beauty, car mechanics and dry-stone walling. The school is accredited to deliver various A B C Award qualifications. Other opportunities include:
o Work placements matched to students' interests
o Taking part in community and conservation projects
 o Working on local farms
o Gaining carpentry and wood-working skills
Enterprise Education is for young people of all ages throughout the school and is about helping young people develop enterprise capability, financial capability and economic and business understanding.
Healthy Living and Lifestyle
As a school, we support parents in their effort to ensure their children lead healthy lives. We put the Every Child Matters agenda at the heart of our work and offer various extended school activities, with a major focus on physical activity. The school has been awarded; Investors in Pupil's; the National Standard for Enterprise Education; the Healthy School Award; and the Sportsmark and Activemark awards.
Extended School Activities
Mowbray School runs a breakfast club that is available to all pupils each day from 8.45am. They can select from a choice of items such as cereals, toast, crumpets, sausages, fruit juice and hot drinks. We ask parents for only a nominal contribution. After-school and lunchtime activities include Nature Club, Art Club, Drama Club, football training, rebound therapy and fitness exercise. The school also runs some holiday activities. We feel that pupils benefit greatly from taking advantage of these opportunities and we are always looking at ways of enhancing their experiences of school.
Extended Curricular Opportunities
Pupils have opportunities to engage in a range of art and performing arts activities, and to see theatre groups and musicians performing live. All are offered the opportunity to take part in a residential visit at some stage of their schooling. Unfortunately due to Covid pandemic restrictions the activities are currently limited and we hope to restart activities as soon as possible.
Peer Massage
Small groups of primary school-age pupils can benefit from a programme of peer massage, aimed at raising self-esteem. Guided visualisation, meditation and mindfulness techniques are also taught to children to give them a safe place to examine different aspects of their lives. A short massage routine is performed by the children, fully clothed, on each other. The programme of positive touch is restricted to the back, head, arms and hands, and is performed only with the child's permission. The many benefits include increased confidence and self-esteem, and a differentiation between positive and negative touch.
Creative Arts
Mowbray School is a creative place where children have opportunities to explore and express themselves through a number of creative outlets. These feature strongly in both the daily curriculum, and after-school activities provided for our students.